How can wood-style floors be waterproof?
Wood-style Luxury Vinyl Plank (LVP) floors have become the most popular flooring solution in many homes due to its price and durability. It's promoted as being 100% waterproof despite its gorgeous wood-look appearance. Is this true and, if so, how?
The answer lies in the composition of the flooring; it's mostly made of stone.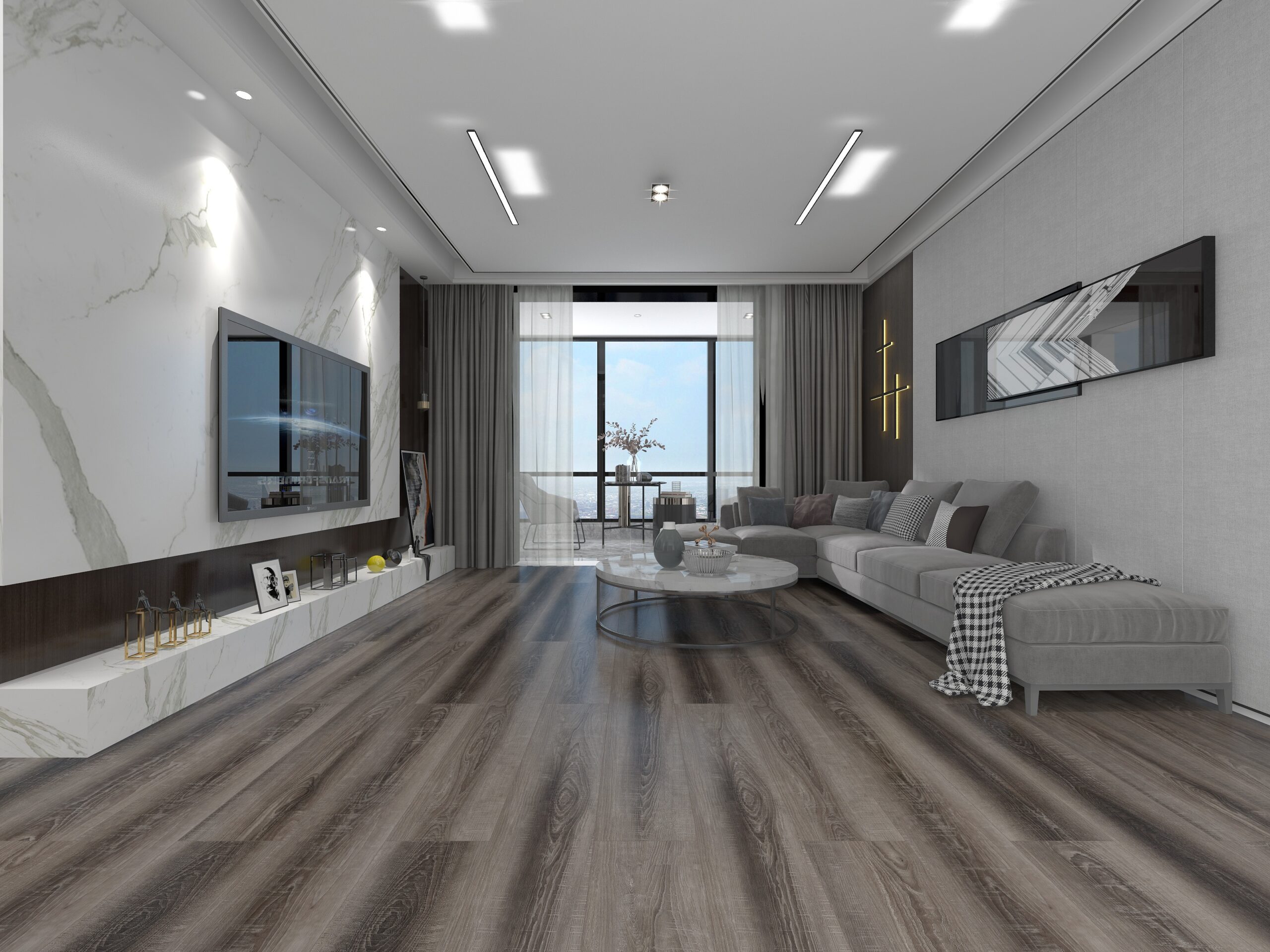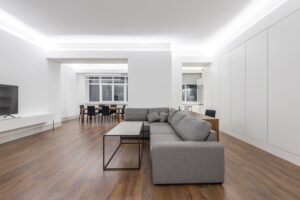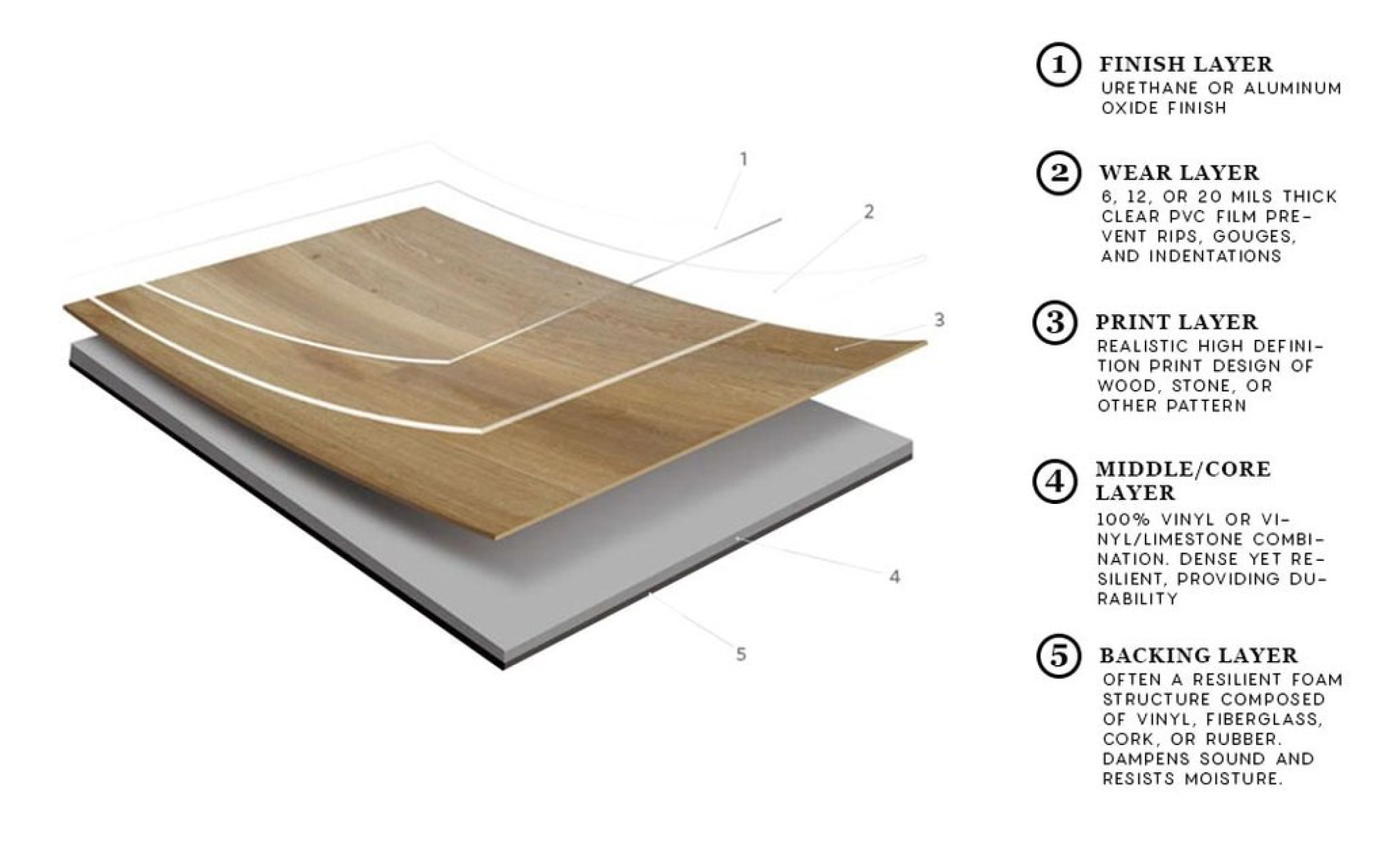 The meat of the flooring is called the core. This core is made from polyvinyl chloride and crushed limestone composite. It's essentially the "body" of LVP flooring and most of the weight of the flooring comes from this core layer. LVP cores come in varying thicknesses usually ranging from 3mm to 8mm. During the manufacturing process, the polyvinyl and limestone are mixed together to form a very tight bond that is completely impervious to water.
The top layers are made from other waterproof materials such as the vinyl print layer and the urethane coating. The print layer gives the floors the wood look you see and the coating is designed to protect the print layer from fading and scratching. The thicker the coating, the more durable the flooring.
On the bottom is a padding that provides cushioning and sound absorption. This backing can be made from rubber, fiberglass or cork, all selected due to their ability to resist water damage. Rubber is the most common you'll find. Cork is the choice of some manufacturers due to its ability to withstand moisture.
When you combine all of these elements together, you end up with a 100% waterproof flooring. You could place one of these planks in a bathtub for a couple days and return to a plank that looks and feels the same as when you put it in the tub. It doesn't get much more water resistant than that
Need More Information? Call To Our Experts For Free Consultation.
Our Mission
Our mission is to create carefully curated flooring products that offer stunning visuals for all types of spaces.  We hope to bring joy and inspiration to homeowners, designers, and builders who value the beauty and aesthetic new floors can bring to a home.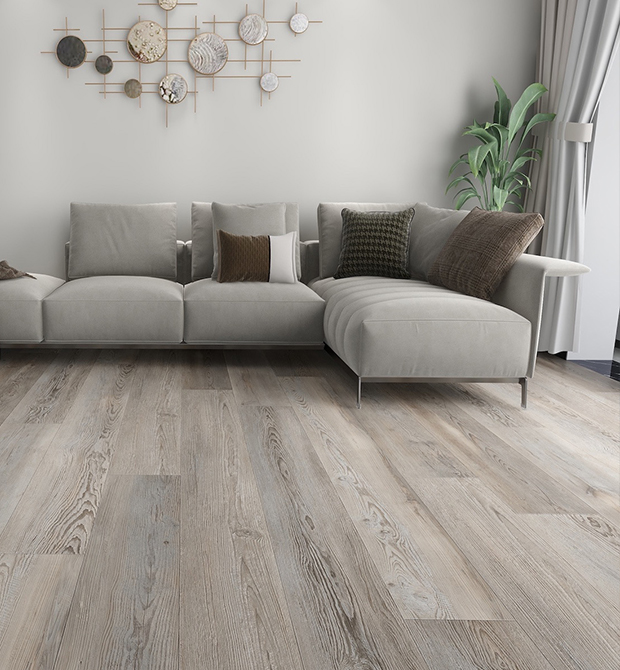 Ready To Beautify Your Home?
reach out to us