Why is LVP so darn durable?
When shopping for flooring, it's super important to understand how you use your floors and how long you'd like them to last. There are many options for the flooring shopper: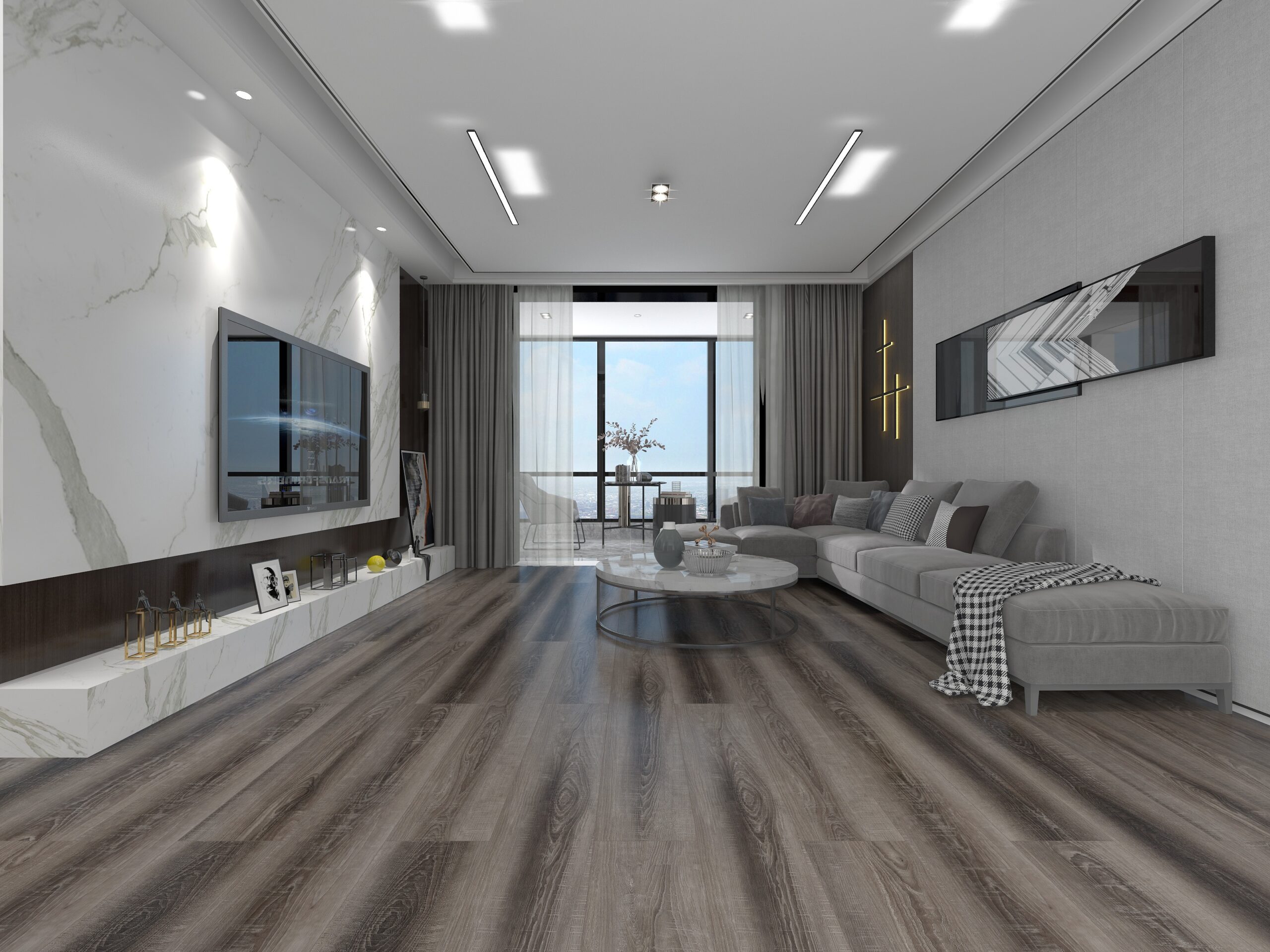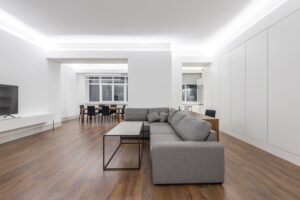 LVP has quickly become one of the most popular choices due to its combination of durability and affordability. It also comes with some beautiful visuals that make it appealing to most every HGTV watcher.
Understanding what makes LVP so durable and the differences even within the LVP family, will help you make the best decision of what flooring will fit your project and last the longest.
Here's a look at what makes LVP so darn durable.
LVP comes in long planks that are made in 4 layers.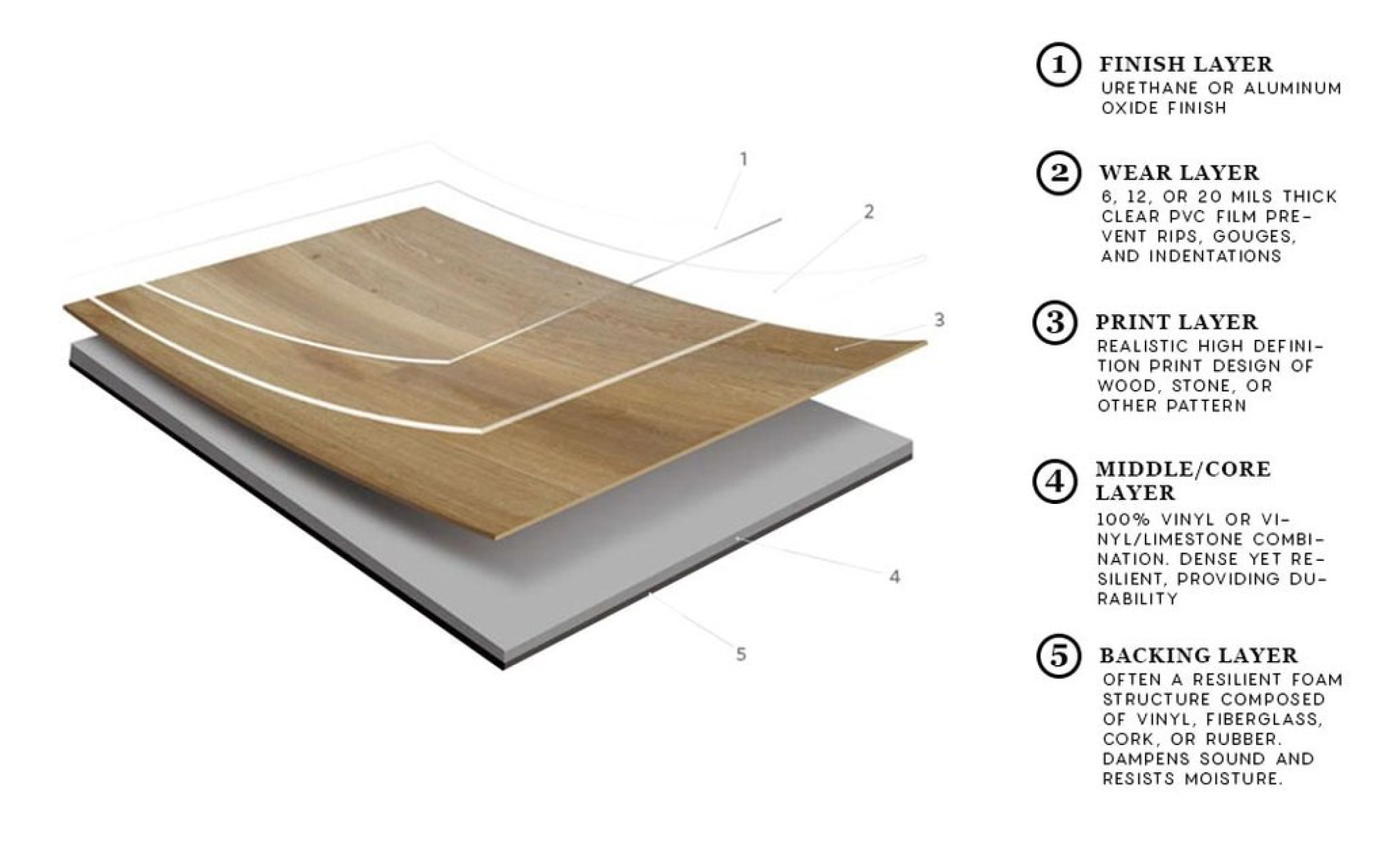 WEAR LAYER
The top layer is typically referred to as the "wear layer" and it protects your floor from wear and tear like scratches. The wear layer is typically measured by something called "mil". They typically come in 6mil (cheap), 12 mil(nice), and 20mil (really nice). When shopping for floors, this is perhaps the most important number to understand. The thicker the wear layer, the longer the floors will last. The wear layer is composed of 2 elements: the finish layer, a coating of urethane, ceramic bead or aluminum oxide, and the wear layer, a clear sheet made from virgin or recycled PVC as shown in the picture above.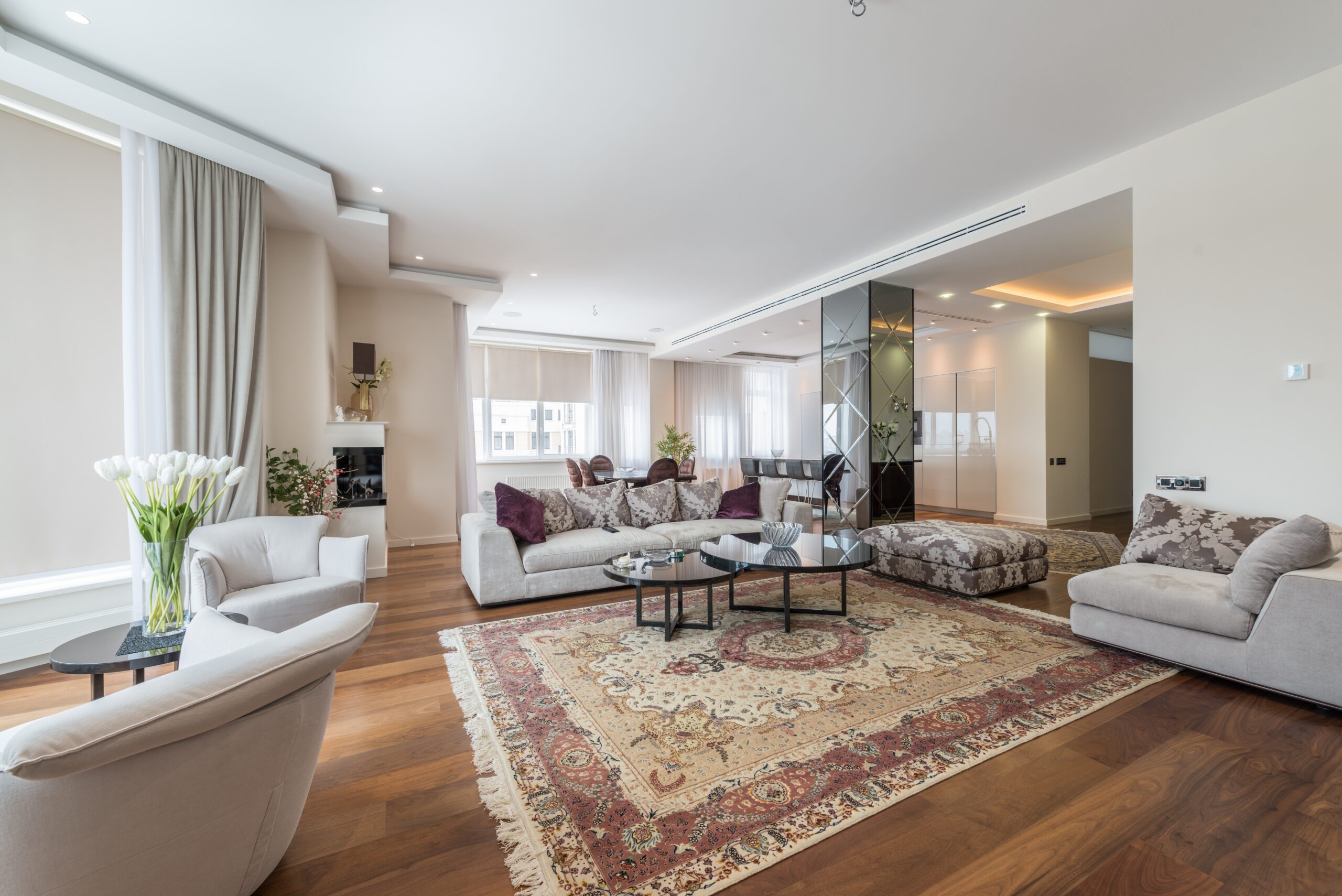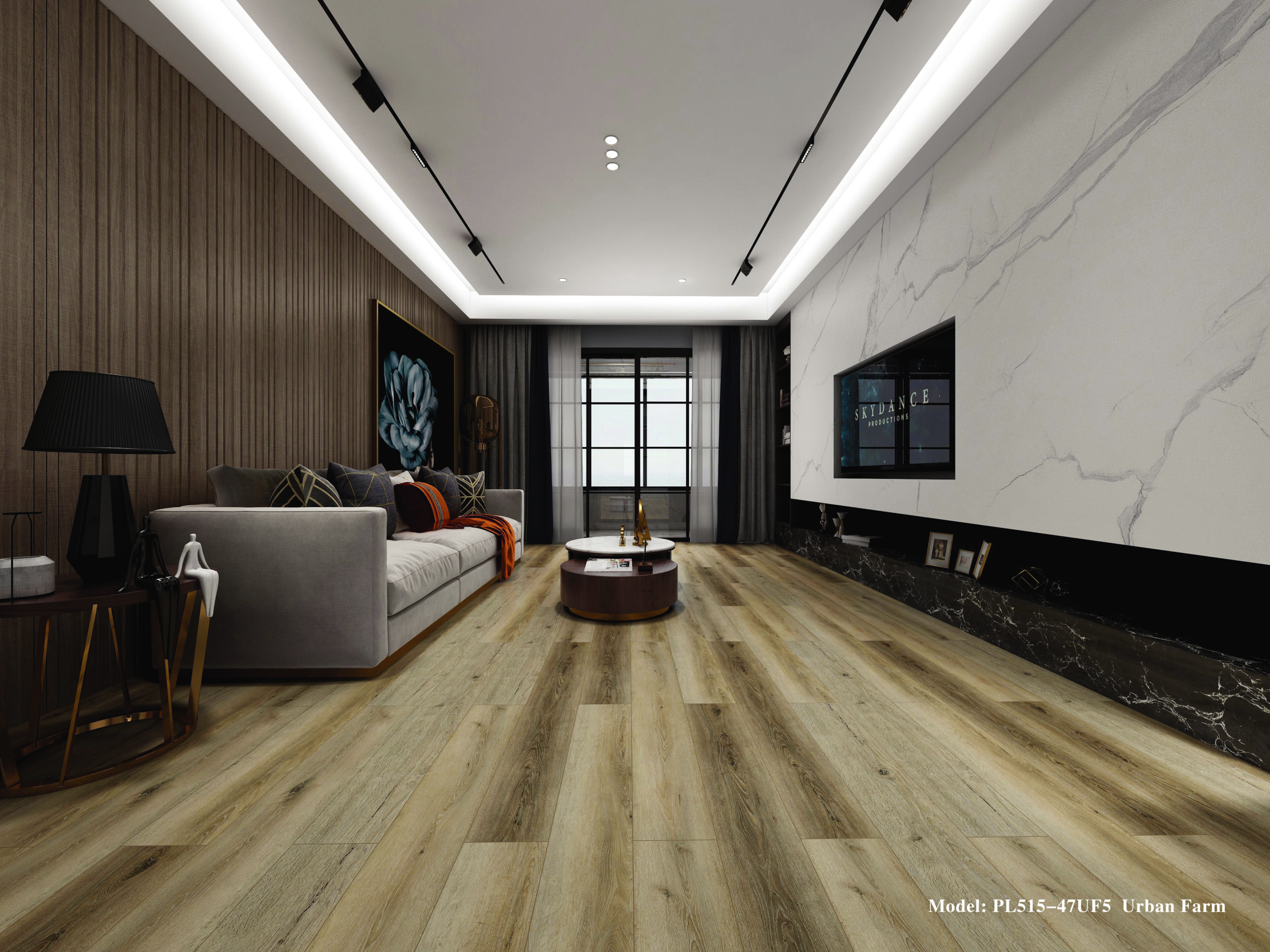 PRINT LAYER
The second layer is the vinyl print layer. Under the ceramic bead coating is a piece of vinyl on which the design is printed. This is what allows the floors to come in so many beautiful colors and styles. The wear layer is designed to protect the print layer. So, if the wear layer is literally worn away due to foot traffic, the print layer becomes compromised and will show signs of fading and scratching.
CORE LAYER
The third layer is referred to as the"core". The most common core is called SPC (Stone Polymer Composite) and is made of crushed limestone and polyvinyl chloride resin. It is 100% waterproof due to its stone-based composition. The ratio of polyvinyl to limestone greatly affects the performance of the flooring. Limestone is much less expensive than the polyvinyl, so when you see a cheaper floor, it's cheaper because the manufacturer used more limestone, making the flooring brittle and less durable.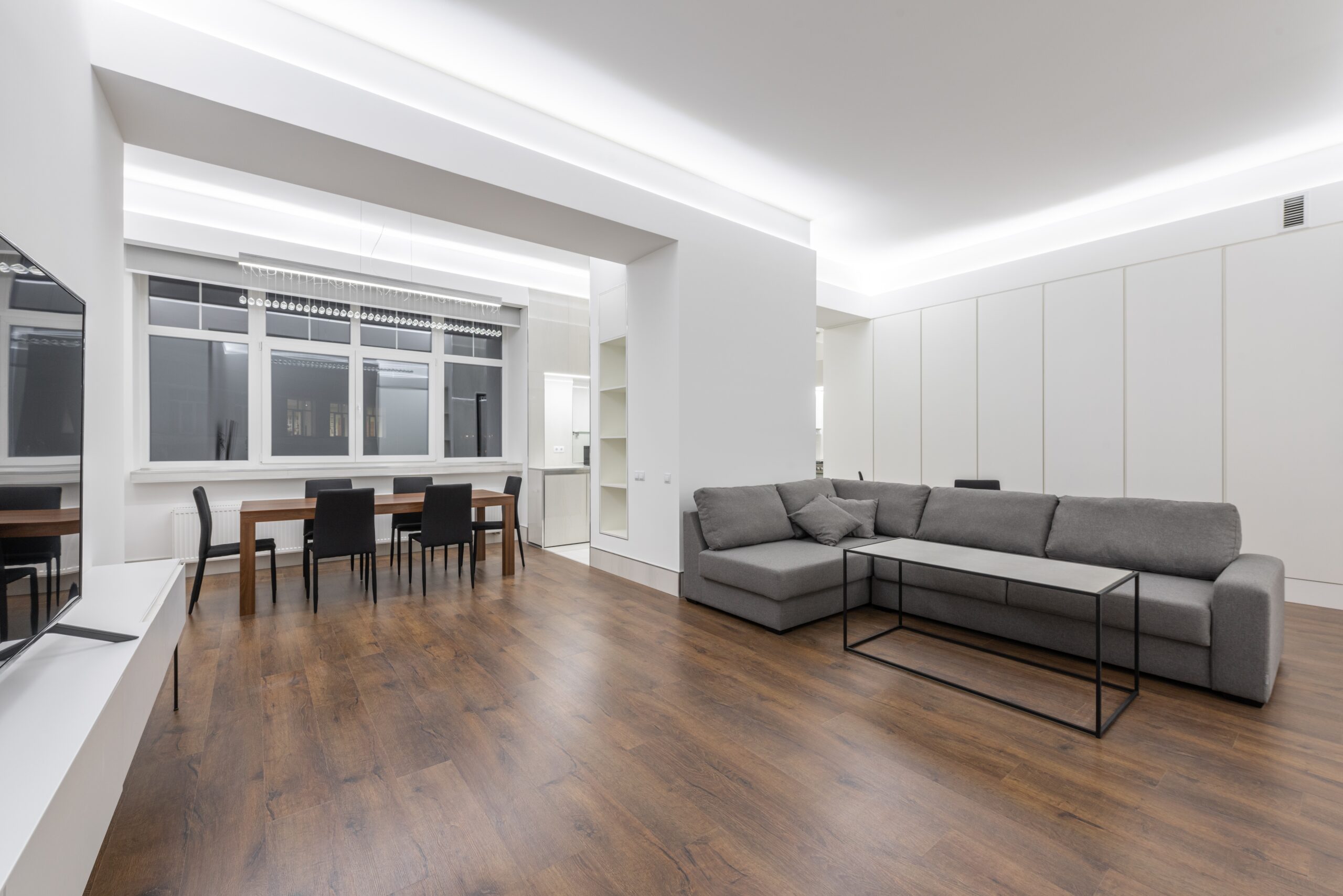 BACKING LAYER
The bottom layer is a pad for sound absorption and cushioning. This pad is usually around 1mm to 1.5mm in thickness and helps with the floors overall performance and comfortability. When the pad is attached, a separate moisture barrier is not necessary.
Each layer is designed specifically to hold up to wear and tear of everyday life. The stone core gives it its strong foundation, the backing gives it support and cushioning, and the wear layer protects it from UV rays, heavy furniture, pets, and clumsy adults. Overall, compared to other flooring options, you'll find LVP as a great balance between form, function and affordability.
There's a lot to learn when comparing flooring options. We would love to chat with you about flooring. Message us today to get the conversation started.
Need More Information? Call To Our Experts For Free Consultation.
Our Mission
Our mission is to create carefully curated flooring products that offer stunning visuals for all types of spaces.  We hope to bring joy and inspiration to homeowners, designers, and builders who value the beauty and aesthetic new floors can bring to a home.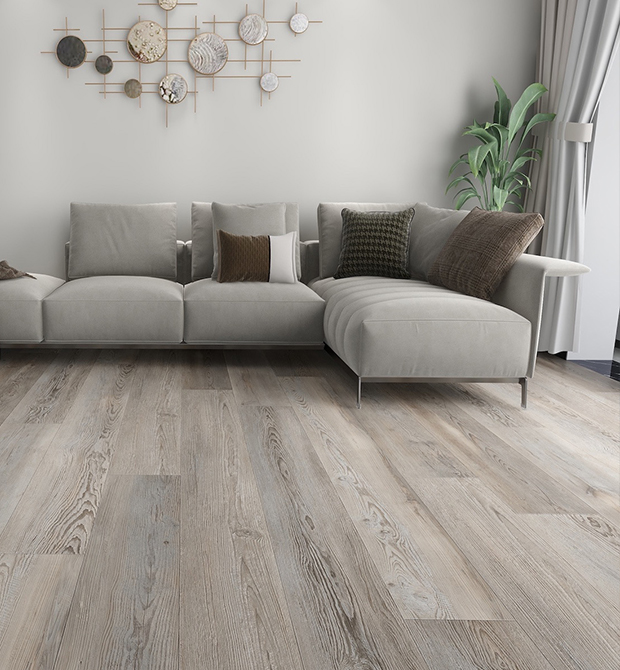 Ready To Beautify Your Home?
reach out to us